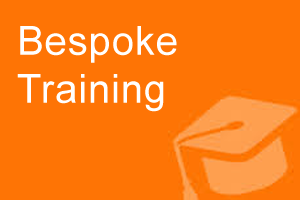 Bringing a course in-house not only reduces the cost per delegate but also saves on travel expenses and time away from the office.
As well as offering accredited qualifications by the leading awarding bodies which must follow a particular course syllabus, one of our greatest strengths is our ability to tailor any of our non-accredited health and safety training courses.
Rather than making delegates sit through health and safety training that is irrelevant to their job role, we offer bespoke health and safety training courses or programmes where we tailor the course content to cover the specific needs of your organisation.
Any of the courses we offer can be tailored to meet your specific needs on a date and at a location that is convenient for you.
Alternatively, if you have a specific training requirement not already covered by us we are happy to design a course for you using our extensive pool of highly experienced trainers.
Benefits of Bespoke Training
Tailored Content
Work directly with the trainer to develop a course that exactly meets your team's requirements.
Confidential
The in-house nature of bespoke training means your team can talk frankly and openly about specific sensitive problems you face.
Flexible
Hold the course at a convenient time or when you need it. Spread the training over a series of shorter intensive courses or longer sessions.
Save time and money….
Call UK Safety to discuss your requirements.